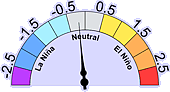 From The Daily Caller
​


Amazon CEO Jeff Bezos announced Monday a $10-billion plan to tackle what he says is the most important threat facing human beings: man-made global warming.

Bezos is pressing forward with what he dubbed the Bezos Earth Fund, an initiative he hopes will spur investments to find climate solutions. His statement came as Amazon workers continue to threaten a mass walkout over the company's supposed lack of climate action.
"Climate change is the biggest threat to our planet," the billionaire wrote in a statement. "We can save Earth. It's going to take collective action from big companies, small companies, nation states, global organizations, and individuals."
Bezos noted that he is providing a $10-billion infusion of cash to kick off the initiative.
"Earth is the one thing we all have in common — let's protect it together," he added.