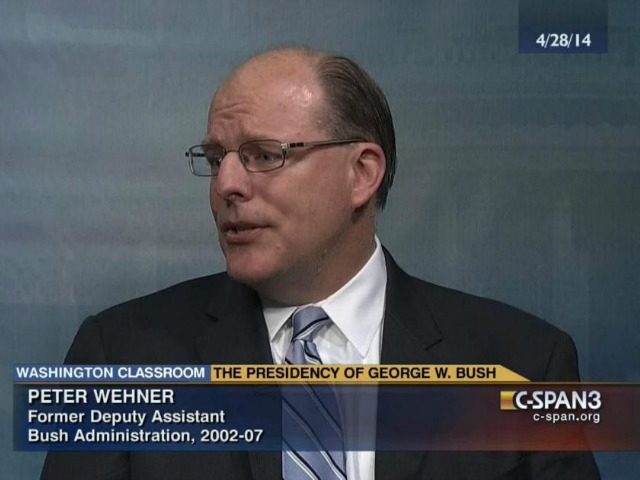 Peter Wehner, the "Never Trumper" and former George W. Bush adviser, is so distraught that President Donald Trump's supporters are sticking by Trump that he is calling for Republican officials to form a "shadow government" to undermine Trump and his agenda.Writing in the
New York Times
, of course, Wehner
declares
"what's required now is a comprehensive, consistent case by Republican leaders at the state and national levels that
signals
their opposition to the moral ugliness and intellectual incoherence of Mr. Trump."
Wehner believes "confrontation is inevitable" and urges anti-Trump Republicans to go all-in because "half-measures and fainthearted opposition are certain to fail."
Using the tired threat that every establishment "pundit" reflexively spews when the Republican establishment does not get what they want on issues like amnesty for illegal immigrants and other corporatist or neoconservative policies, Wehner warns that if Republicans do not "make a clean break with" Trump, "it will be generational."