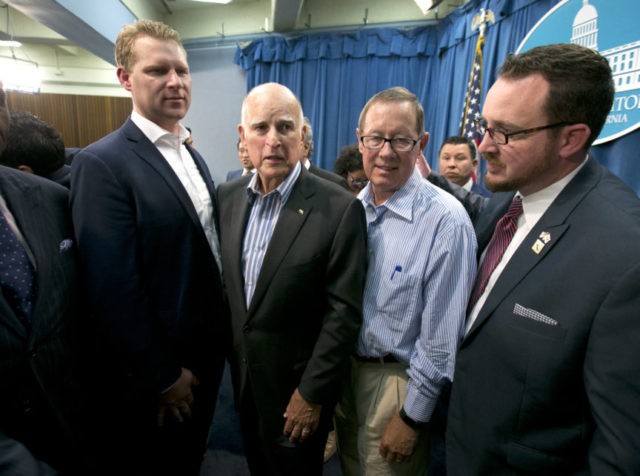 California voters could enshrine climate change in the state's Constitution -- thanks to a phony cap-and-trade ballot initiative.
Ironically the piece of the multi-billion dollar cap-and-trade deal that places a referendum before voters next June (ACA 1), ostensibly to impose fiscal discipline on the program, permanently enshrines references to cap-and-trade in the state constitution. And it was authored by Republican Mayes.
​
The costs of these taxes are passed on to – you guessed it – the consumer, in the form of higher costs for a plethora of consumer goods, most notably the gas you put into your car.
The bipartisan cap-and-trade bill, according to the Howard Jarvis Taxpayers Association, which opposed the bill as well as Mayes' constitutional amendment, combined with the new SB 2 gas tax hike, will mean that by 2030 California drivers are going to be hit with an additional 71 cents per gallon in gas taxes. That is over a $1,000 a year for the average family!