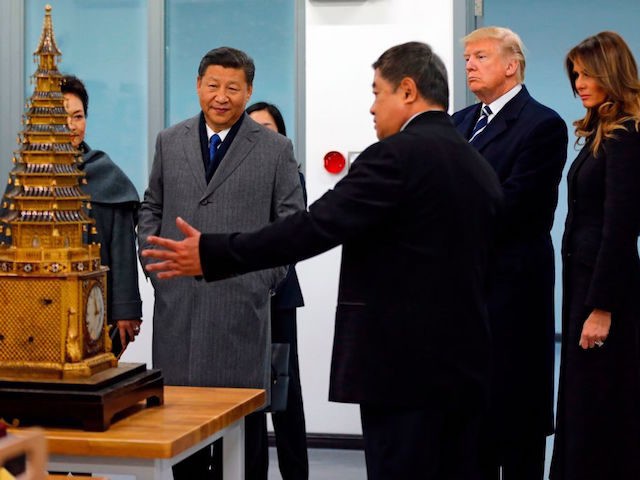 Trump knows that the Chinese economy is essentially derivative. It feeds parasitically off of the U.S. consumer economy, soaking up $500 billion a year in foreign currency, which it then uses to prop up its failing state-owned enterprises.
He also knows, thanks in part to Peter Navarro, all about the "dizzying array of illegal export subsidies, currency manipulation, intellectual property theft, sweatshop labor, and pollution havens" that China has used to seize market share from both Europe and North America.
Finally, he knows that America's ruling class – that loose coalition of Globalists and Progressives also known as the Washington Establishment – literally sold out America when it allowed China to join the World Trade Organization. As Lenin might have said, the Establishment "sold China the rope that it is using to hang us."
For the past twenty years, China has kept roughly half of the world's cranes busy turning wheat fields and peasant huts all over China into skyscrapers. For someone like myself, who first visited China in 1979, the transformation is almost miraculous.
The luster begins to fade when you realize that the land was stolen by rapacious Communist officials from poor workers and peasants who had lived in these huts, and farmed these lands, for centuries. It disappears entirely when you understand that many of these new apartment and office buildings are often nearly devoid of tenants. This means that the soft construction loans that were so generously doled out by the Party's managers of state-owned banks to their Party comrades who run construction companies will never be paid back.