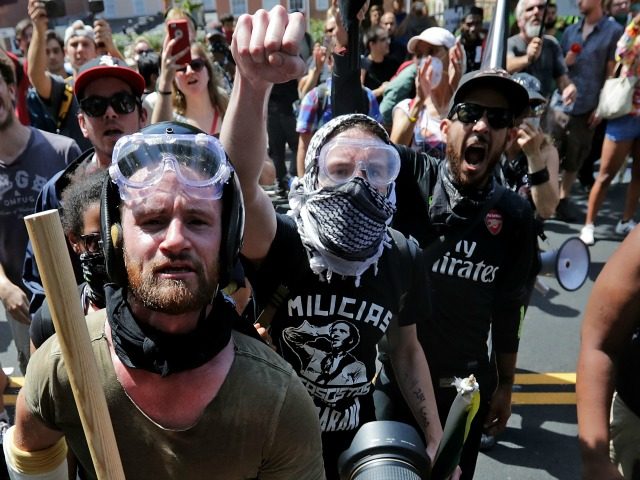 In a feature story on Antifa protesters who physically assault those they disagree with, CNN lays out the narrative that the leftist protesters are driven to violence in an effort to achieve peace.
CNN reports Antifa memebers use Facebook to organize their protests or counter protests and take martial arts classes and "strategize" on how to achieve their goal of "taking down fascists."
"Antifa leaders admit they're willing to physically attack anyone who employs violence against them or who condones racism — as long as force is used in the name of eradicating hatred," CNN reports.
CNN also notes the connection between Antifa and Nazi Germany, even if the media outlet and many others characterize people who are targeted by Antifa as the ones with Nazi sympathies.
"Anti-fascists and the black bloc tactic originated in Nazi Germany and resurfaced in United Kingdom in the 1980s. Large numbers of Antifa activists first appeared in the United States at anti-World Trade Organization protests in 1999 in Seattle, and then more recently during the Occupy Wall Street movement," CNN reports