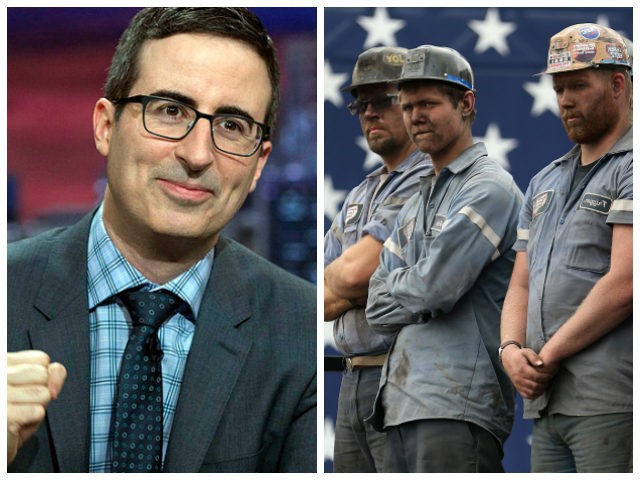 John Oliver is facing a defamation lawsuit filed by multiple coal companies after the HBO host lambasted the coal industry.
Toward the end of the episode, Oliver brought out a man dressed in a giant squirrel costume to send a message to Murray directly. "Hey Bob, I just wanted to say if you plan on suing, I do not have a billion dollars, but I do have a check for three acorns and 18 cents," the squirrel said.
"It's made out to 'Eat sh*t Bob!,'" the squirrel said, while holding up a giant fake check with the words "kiss my ass!" written on it.

According to LawNewZ, the lawsuit filed by Murray and other coal companies claims Oliver's 24-minute segment was "false, injurious, and defamatory," and was an "attempt to advance their biases against the coal industry and their disdain for the coal-related policies of the Trump Administration."
The suit names producer Charles Wilson, HBO, and parent company Time Warner, Inc., and claims that Time Warner "is widely reported as a top ten donor of Hillary Clinton" and that Clinton has "an agenda of putting coal miners and companies out of business."
About two thirds through his monologue, Oliver told the audience that Murray's lawyers sent a cease and desist letter prior to the airing of Sunday's show. Oliver acknowledged during his monologue that he might be sued.
"I know that you are probably going to sue me, but you know what? I stand by everything I said," he said.