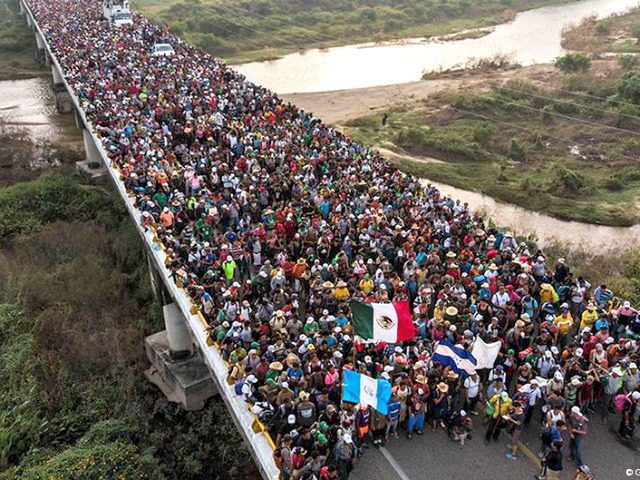 Former Rep. Luis Gutierrez (D-IL) over the weekend called on mayors of major U.S. cities to open "welcoming centers" for caravan migrants.
|Appearing on CNN, Gutierrez, who is now a senior policy adviser for the National Partnership of New Americans (NPNA), urged Democrats leading major U.S. cities like Chicago and Los Angeles to "invite" caravan migrants to stay in their cities, saying he hoped his party "stands up for its principles."
​




"And I would say to the mayor of my own city, Rahm Emanuel, instead of hitting yourself on the chest every day about Jussie Smollett, invite them to come to Chicago," Gutierrez said. "L.A.—invite them to come. New York. There should be welcoming centers all across America for these refugees, for these asylum seekers to find a home in America. That's what I believe people should be doing right now."
Gutierrez also challenged President Donald Trump, who announced this weekend that he will be cutting foreign aid to Honduras, Guatemala, and El Salvador, by saying the U.S. should provide more aid and job opportunities to Central American nations so Central Americans can stay in the countries that they love.