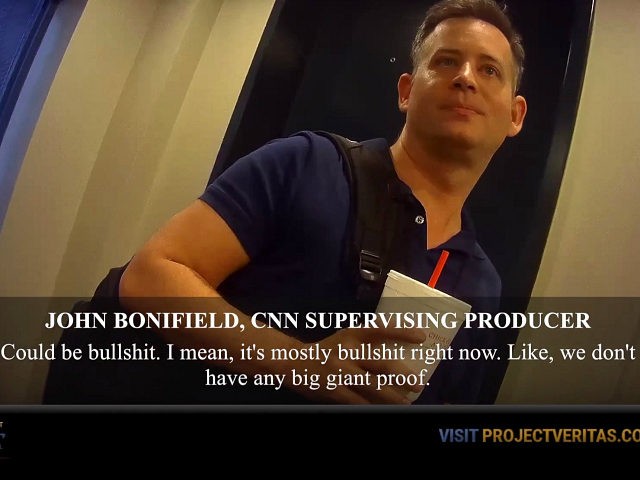 James O'Keefe's Project Veritas strikes again: This time, a senior CNN producer was caught on camera admitting the Russia scandal lacks proof.
When asked by the Project Veritas investigator if it was the CEO of CNN—according to O'Keefe they were referring to CNN president Jeff Zucker—who made that determination, Bonifield is heard saying: "Yeah."
"So, even the climate accords, he was like a day or so it's okay but we're moving back to Russia," Bonifield says in the video.

"Fake News: We start our American Pravda investigations inside American media with part one: CNN," O'Keefe says in the video. "Our goal is to expose the real motivations behind the decision-making process at our dominant media corporations. Fake News. One story has monopolized President Trump's time in office like no other, especially on CNN: Russia. In fact, since the Inauguration, CNN has mentioned Russia on their air nearly 16,000 times. So we sent our undercover reporters inside CNN to understand why and to determine if CNN even believes if the story is even real."