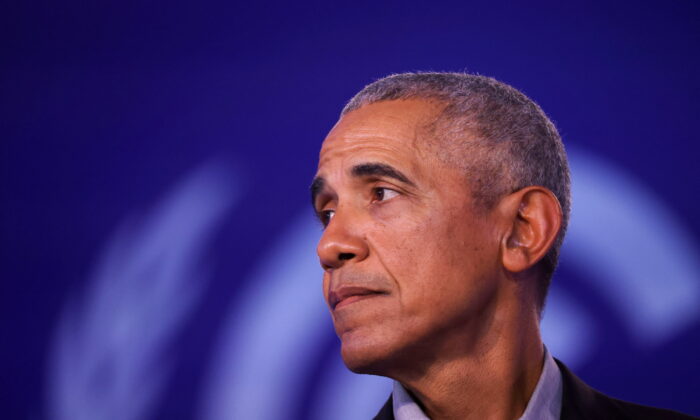 Former President Barack Obama will likely not be charged through special counsel John Durham's inquiry into the origins of the federal Russia investigation, said former Attorney General William Barr in a recent interview.
"If he can prove criminal acts beyond a regional doubt, he'll bring the case. I don't suspect that they're going to involve someone at Obama's level," Barr told Fox Business on April 8 in response to a line of questions about the case. Barr, as attorney general under the Trump administration, appointed Durham as special prosecutor in the case in October 2020.
via https://www.theepochtimes.com/
The FBI had opened the Russia inquiry amid the 2016 election when Donald Trump was still a Republican candidate. Durham has charged three individuals in the case and was able to secure a conviction of former FBI lawyer Kevin Clinesmith, while two others—Igor Danchenko and Michael Sussmann—have pleaded not guilty on charges of lying to the FBI.
During the interview with Fox News, Barr suggested that Durham, a former U.S. attorney from Connecticut, will come out with a report.
"He is going to, I think, go through everything that happened. Some things he may be able to prove beyond a reasonable doubt," the former attorney general said, adding that "people can read what happened, and even though you cannot prove it beyond a reasonable doubt … I think most Americans will understand what's going on."
On April 4, Durham submitted a court filing alleging that Sussmann lied to the FBI in writing when he communicated with the bureau's former general counsel, James Baker, in late 2016. Sussmann is accused of telling Baker that he was not working for any client when he was, in fact, working for the Clinton campaign and the Democratic National Committee at that time.