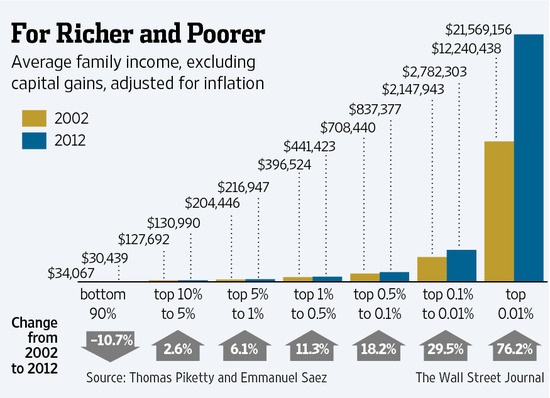 The top 5% who have benefited so immensely from the consolidation of wealth and power cannot confess the status quo has failed the bottom 95%.
And so they label anyone who
refutes
or resists their narrative a populist to marginalize and demonize any political threats to their cozy cartel-state concentration of wealth and power.
The Protected Elite thinks the system works just fine because it works so splendidly for them. The Protected Elite staff the corporate media, think tanks, philanthro-capitalist foundations, universities and the top ranks of the federal bureaucracies that issue statistics and regulations--in other words, all the organs of propaganda that are constantly assuring us we live in super-prosperous times and a vibrant democracy.
How many Americans from Dollar-Store America do you find in the editorial staff of the mainstream corporate media? The answer is of course near-zero. The bottom 95% have no representation in the mainstream media.Enter your text here ...