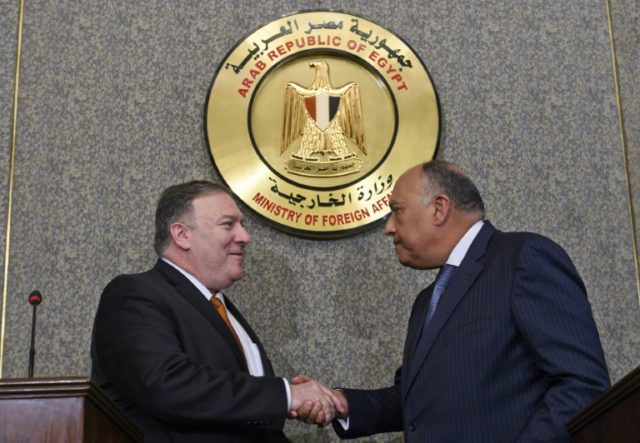 U.S. Secretary of State Michael Pompeo, during a speech on the Middle East delivered in Cairo Thursday, praised the United States as a "force for good" in the region and blasted previous President Barack Obama's administration for underestimating Islamic extremism and the Iranian menace.​
via www.breitbart.com

Referring to what he described as Obama's foreign policy missteps, Pompeo declared:
The age of self-inflicted American shame is over, and so are the policies that produced so much needless suffering. Now comes the real new beginning. In just 24 months, actually less than two years, the United States under President [Donald] Trump has reasserted its traditional role as a force for good in this region. We've learned from our mistakes. We've rediscovered our voice. We've rebuilt our relationships. We've rejected false overtures from our enemies.
The Trump administration is confronting "the ugly reality of radical Islam," rather than cringing away from it like its predecessor, Pompeo argued.