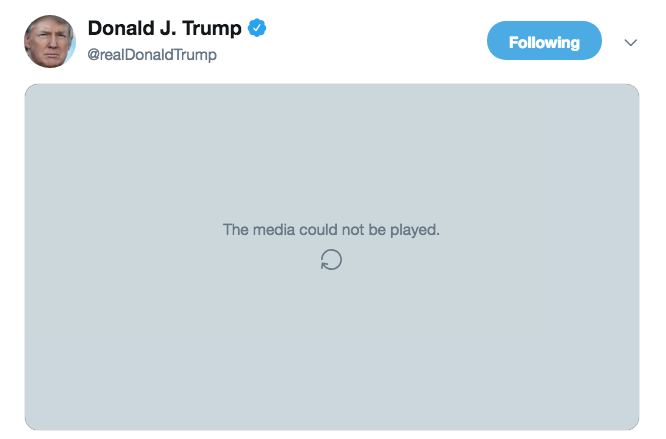 Universal Music Publishing Group filed a copyright claim through Twitter, forcing the platform's cooperation. Standard operating procedure for social media companies.
R.E.M. bassist Mike Mills and Carpe Donktum exchanged a series of tweets with Donktum believing it was settled. Hours later the video was disabled worldwide on Twitter.
Mills had wrote, "So the meme's fair use. I LOVE the 1st Amendment! Meme away, folks." Looks like Universal didn't respect the artist's wishes.