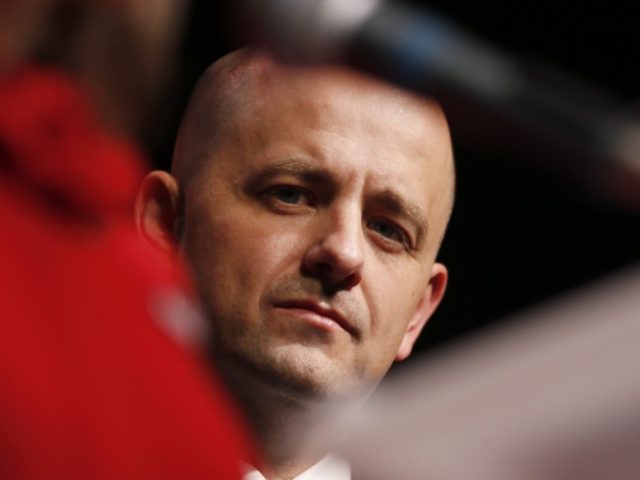 Sources within House Republican leadership told Breitbart News on Thursday that they believe Evan McMullin may have spied on them last year.
Breitbart News' sources, who agreed to speak about the Post story without attribution, raised suspicions about Evan McMullin, a former CIA agent who ran a small third-party presidential campaign in 2016.
​
In February, McMullin publicly encouraged U.S. intelligence officials to leak information about President Trump, taking to Twitter and appearing on CNN to claim that intelligence agents who were breaking the law were doing so in service of their oath to defend the Constitution against "domestic and foreign enemies." He told CNN that "Donald Trump presents a threat to the country," and referred to "a security threat coming from the White House."
He also offered Entous a comment for his story in the Post: "It's true that Majority Leader McCarthy said that he thought candidate Trump was on the Kremlin's payroll. Speaker Ryan was concerned about that leaking," he said.