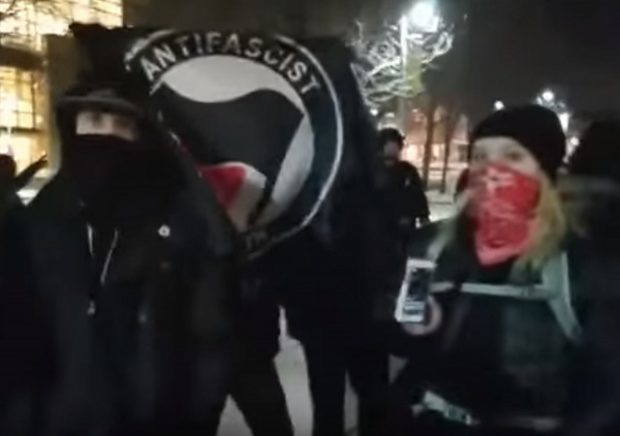 Charlie Kirk of the conservative organization Turning Point USA spoke at Colorado State University this weekend. While Kirk's speech apparently went on without a problem, extremists of all stripes clashed outside the building in protests that had to be dispersed by police.
Antifa was there to protest Kirk, and before the night was over, a group of supposed Nazis showed up and clashed with them.

The fascist group that claims to be against fascism has once again provoked a violent confrontation because of someone expressing a point of view they disagree with. And to make matters worse, some white nationalist clowns showed up to help.
The members of Antifa have a disability when it comes to detecting irony. They remind me of that one Imam who said, during the protests over cartoon depictions of Muhammad, "Stop calling Muslims violent, or we'll kill you."